Diploma
Retail and Store Management
Part-time
AED 22,500
Full-time
AED 22,500
Course Description
This course has been designed to meet the growing needs of all those who work or intend to work within retail and store management, taking into account the current trends in the industry, namely: market structure, current and emerging retail channels, market innovation, technology development, marketing for the new realities within the retail industry and the ever-evolving regulatory environment.
It also provides you with the opportunity to tailor the programme to reflect your particular interests or career aspirations by choosing elective modules that focus on buying and merchandising, international retailing, the application of business intelligence in retail, franchising and retail negotiations.
Entry Requirements
Candidates who apply for this course must possess the following:
a qualification at MQF Level 4 (one 'A' Level or equivalent in any subject);
AND
a pass in English Language* and Mathematics at MQF Level 3 ('O' Level or equivalent).
Preference will be given to prospective applicants having a year of work experience related to the study programme.
* Students whose first language is not English will be required to demonstrate evidence of an adequate level of English proficiency.
Target Audience
This course is targeted at:
• professionals seeking a management career within the retail industry;
• those working in management positions within retail or retail-related industries, and who wish to refine and improve their competences and skills.
Career Paths
The possible positions for which this programme aims to prepare you for include, but are not limited to:
• retail manager
• visual merchandiser
• supply chain manager
• finance and accounting
• sales manager
• marketing manager
• commercial manager
• retail consultant
Modules
You are required to complete all 10 compulsory modules to fulfil the requirements of this undergraduate diploma.
🏁 Amazing! You've just achieved your Diploma.
Diploma in Retail and Store Management
---
How you'll be assessed
The programme comprises a total of 10 modules.
Methods of assessment depend on the module and can be assessed in various modes.
Course Intake Dates
TBC 2023
Dubai
Part-time
AED 22,500
Full-time
AED 22,500
See what students have to say about our courses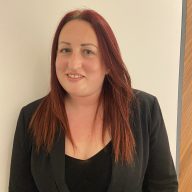 I learnt a lot from my lectures at IDEA Academy. I very much recommend IDEA Academy – help is found every time you need it and they are flexible, especially towards part-time students such as as myself. My message to prospective students is that it is never too late to start or continue studying.
Maria Borg
M.Sc. in Healthcare Management and Leadership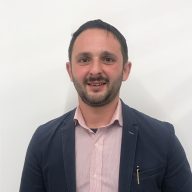 My experience at IDEA Academy was exceptional. IDEA have their students at heart and they provide a high level of support. They walk alongside their students throughout the entire journey to make it possible for them to succeed.
Aaron Refalo
M.Sc in Healthcare Management and Leadership