Part-time
AED 22,500
Full-time
AED 22,500
Course Description
The hospitality industry is vast and fast-growing. It encapsulates service-centred businesses such as hotels, restaurants, wellness centres, cruises and tourism.
The programme will delve into the service businesses in hospitality and cover overarching areas such as operations, finance, health and safety, work ethics, communication, customer care, supervisory skills and consumer behaviour.
You will also look into contemporary issues related to hospitality, as well as innovation in hospitality.
Entry Requirements
Candidates who apply for this course must possess the following:
a qualification at EQF Level 4 (one 'A' Level or equivalent in any subject);
AND
a pass in English Language and Mathematics at EQF Level 3.
Preference is given to applicants having a year of work experience in an area related to this study programme.
Target Audience
This course is targeted at:
individuals seeking academic and professional advancement in Hospitality;
mid-career break professionals looking for opportunities to return or change their career.
Career Paths
The possible positions for which this programme aims to prepare you for include, but are not limited to:
front office manager
operations supervisor/manager
customer service manager
Modules
You are required to complete all 10 compulsory modules (60 ECTS) to fulfil the requirements of this diploma
🏁 Amazing! You've just achieved your Diploma.
Diploma in Hospitality
---
How you'll be assessed
The programme comprises a total of 10 modules.
Methods of assessment depend on the module and can be assessed in various modes.
Course Intake Dates
TBC 2023
Dubai
Part-time
AED 22,500
Full-time
AED 22,500
Interest-free payment plans
See what students have to say about our courses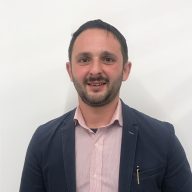 My experience at IDEA Academy was exceptional. IDEA have their students at heart and they provide a high level of support. They walk alongside their students throughout the entire journey to make it possible for them to succeed.
Aaron Refalo
M.Sc in Healthcare Management and Leadership