Diploma
Anti-Money Laundering and Compliance
Part-time
AED 22,500
Full-time
AED 22,500
Course Description
This programme will provide you with a solid understanding of anti-money laundering (AML) and compliance practices. It aims to help you build the skills required for professional practice related to fighting financial crime, including AML and Countering the Financing of Terrorism (CFT).
The course will delve into what money laundering and terrorist financing are, how they affect countries and economies and why. You will learn about the tools and strategies employed to operationally protect against money laundering and the funding of terrorist activities, taking Maltese and international financial crime laws and regulations into consideration.
The course also covers the control frameworks that must be managed to ensure that a regulated firm is not used by criminals or the financiers of terrorism. You will learn to identify the strengths and weaknesses of AML frameworks in line with the Financial Action Task Force (FATF) recommendations.
You will also get to identify future trends and emerging risks, as well as new supervisory authorities that have been formed as a result of these new risks.
Entry Requirements
Candidates who apply for this course must possess the following:
a qualification at MQF Level 4 (one A-level or equivalent in any subject);
AND
a pass in English Language and Mathematics at MQF Level 3 (O-level or equivalent).
Target Audience
This programme is targeted at people within the financial and banking sector, as well as other individuals seeking professional and academic advancement in AML and compliance.
Career Paths
The possible positions for which this programme aims to prepare you for include, but are not limited, to:
compliance supervisor/manager
money laundering reporting officer (MLRO) and their deputies
police and FIAU/FCID staff
managers with responsibilities for internal AML controls
risk managers
accountants
lawyers
company secretaries
Modules
Complete all modules to get your qualification
🏁 Amazing! You've just achieved your Diploma.
Diploma in Anti-Money Laundering and Compliance
---
How you'll be assessed
The programme comprises a total of 10 modules.
Methods of assessment depend on the module and can be assessed in various modes.
Course Intake Dates
TBC 2023
Dubai
Part-time
AED 22,500
Full-time
AED 22,500
See what students have to say about our courses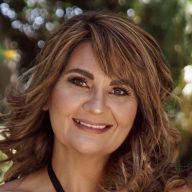 I chose IDEA Academy because every effort is made from staff and tutors to maintain a healthy study-work-life balance, differentiating them from other institutions. I am grateful that throughout my studies, I was nurtured by being given professional advice, the necessary support and enough time to work at my own pace. At IDEA Academy I did not just get a degree, but I've learned so many extra life experiences.
Lorraine Vella
M.Sc. in Governance