Part-time
AED 22,410
Full-time
AED 26,050
Course Description
The Bachelor of Science in Computing is a practical qualification that will prepare you for a successful career in IT and computing.
The programme will cover areas such as mathematics, programming, data analytics, software development, data structures, computer systems, website design and development, and database design and implementation, amongst many other topics.
In your second year of study, you will have the opportunity to tailor the programme to reflect your particular interests or career aspirations by specialising in one of three areas: digital marketing, blockchain or intelligent systems.
Entry Requirements
Candidates who apply for this course must be in possession of the following:
a qualification at EQF Level 4 in subjects related to Mathematics, Science or Computing (minimum two 'A' Levels or equivalent);
AND
a pass in English at EQF Level 3 ('O' Level or equivalent).
Target Audience
This course is targeted at:
individuals seeking academic and professional advancement in computing;
mid-career break professionals looking for opportunities to return or change their career.
Career Paths
The possible positions for which this programme aims to prepare for include, but are not limited to:
data base administrator
IT technical support officer
applications programmer
systems programmer
systems analyst
programmer
Modules
You are required to complete all 10 compulsory modules (60ECTS) to fulfil the requirements of this diploma
If you stop here, you will get:
Private: Certificate in Computing
---
Don't stop now! Go for that Diploma / Higher Diploma Programme 🚀
🏁 Amazing! You've just achieved your Diploma.
Diploma in Computing
---
How you'll be assessed
The method of assessment is assignment-based.
The course comprises:
6 lectures per module;
3-hour lectures;
12 hours of online content per module, comprising asynchronous online discussions, tutorials and/or videos.
Course Intake Dates
TBC 2022
Dubai
Part-time
AED 22,410
Full-time
AED 26,050
Reading for the entire Bachelor of Science (B.Sc.) in Computing as presented in this brochure costs $9,900.*
The cost for the different exit points is as follows:
Certificate in Computing: $2,200
Diploma in Computing: $4,400
Higher Diploma in Computing: $6,600
Due to the modular structure of the course, you may also opt to take individual modules as stand-alone. The entry requirements still apply.
Interest-free payment plans
See what students have to say about our courses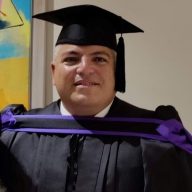 The road is rough and bumpy, but the satisfaction at the end of the journey is priceless. IDEA Academy administration, staff and lecturers made it feel more effortless than it looks. Success isn't easy, but if you believe you can achieve it. No words can explain my gratitude for all the help and motivation provided throughout the course. It's never too late to enrich your academic portfolio.
Kevin Borg
M.Sc. in Governance and Management